Venus Starry Night-Designed By K Diamond Paints
$ 6.99 USD

$ 6.99 USD
It is the Size of Canvas Not the Size of Picture.
---
---
Venus Starry Night, Designed By K Diamond Paints.
This is Kim's First Designed Turned It To Diamond Paintings, hope everyone love it!
About The Designer:
"I love diamond painting and crafting and hope to share some of my projects with you."
Turn Your ArtWork To Diamond Paintings!-Full Round Drill Paintings
🙋‍♀🙋‍♀We believe that everyone can be an artist. ✍️Everyone has his own work. ✍️It may be the photos we took when we encountered unique beauty during the journey of life. It may be that we see a picture that we like, and then add elements that we like to turn it into a work of our own design.🥳🥳 It may also be a work of our own DIY.👉👉Do you hope that these works can become diamond paintings?💎💎 Can be seen by more people? Can people who like these works have the opportunity to complete such a diamond painting with their own hands? 🛍🛍Enjoy the satisfaction of completing this work of art?
Click to Know How to Turn Your Artwork To Diamond Paintings?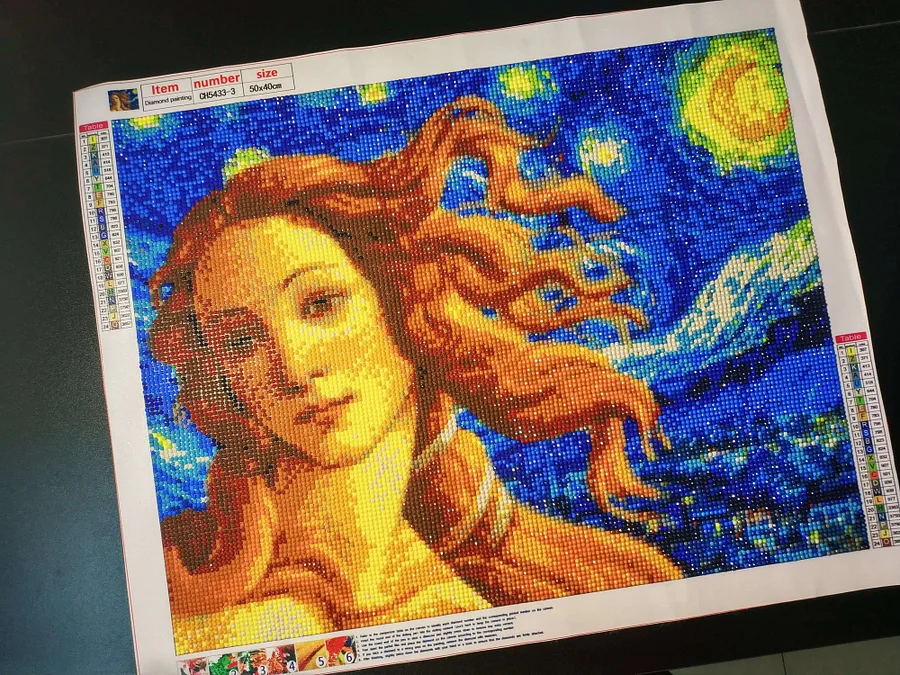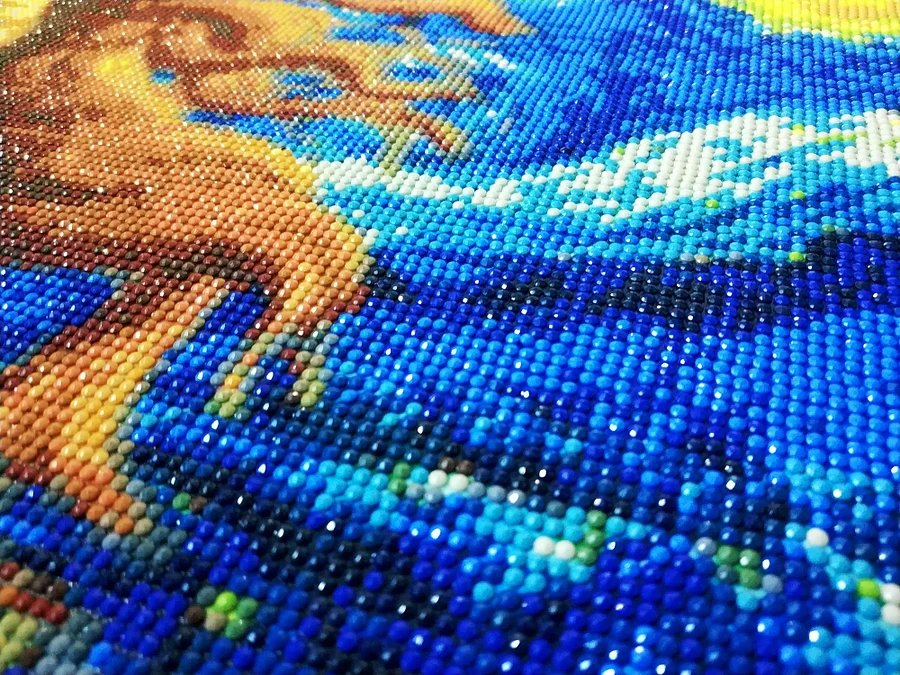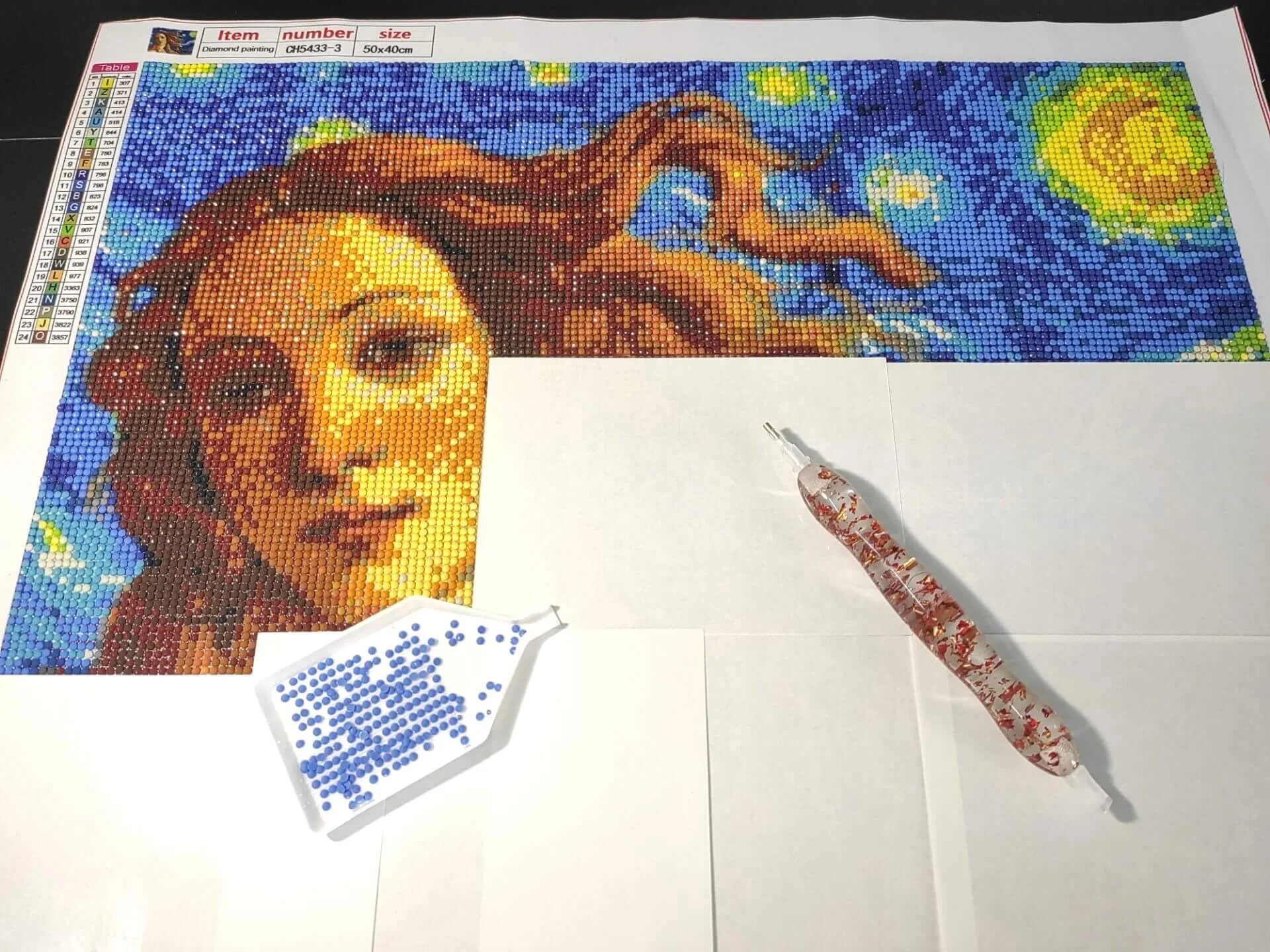 Package Content:
1 x Diamond Cloth
1 set x Diamond Drawing Tool(Mud, Pen, Speed up plate, Magic cube diamond)

---
Most People Purchased